Research and Development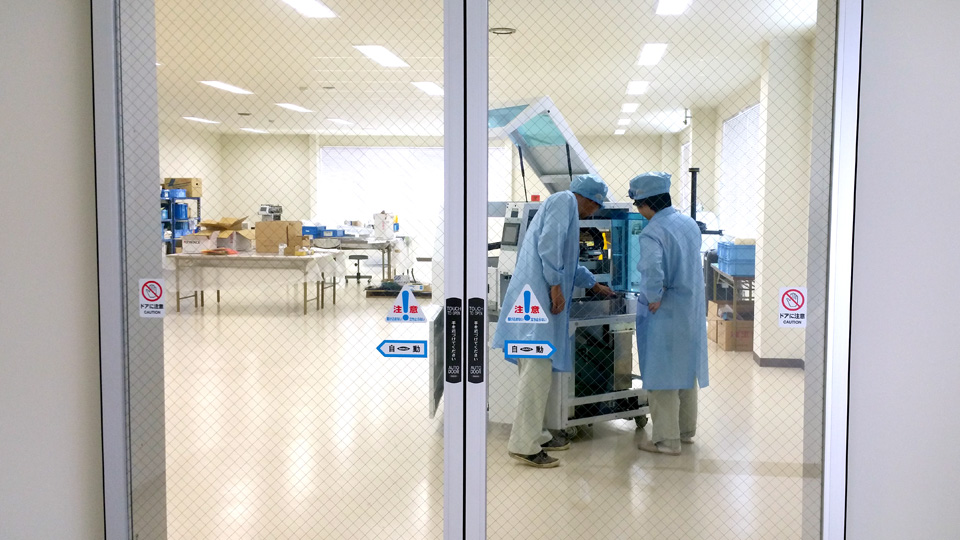 Thermostat room
 Acquiring diversified skill and knowledge on top of their own field of expertise are mandatory for our R&D members, electric, electronic and mechanical engineers to provide better solution and product to meet each client's needs.
---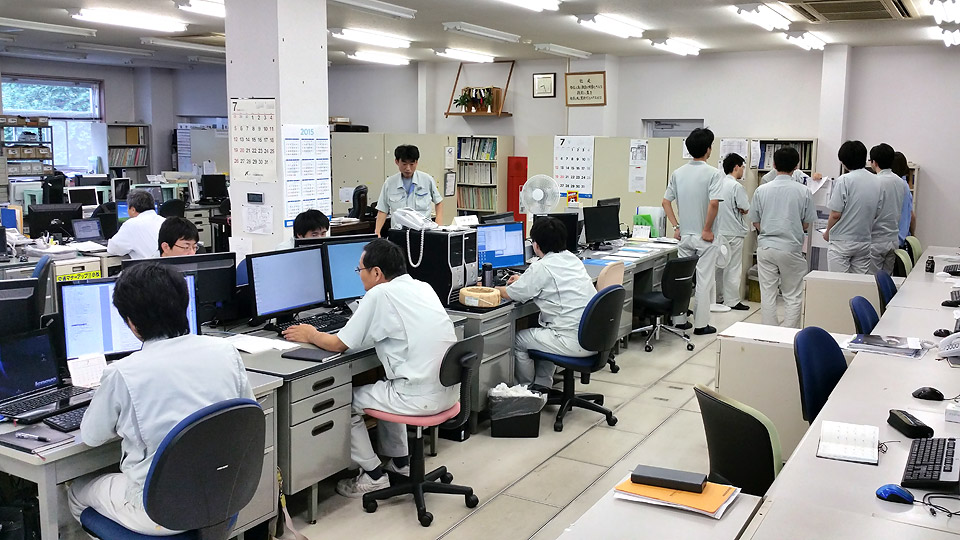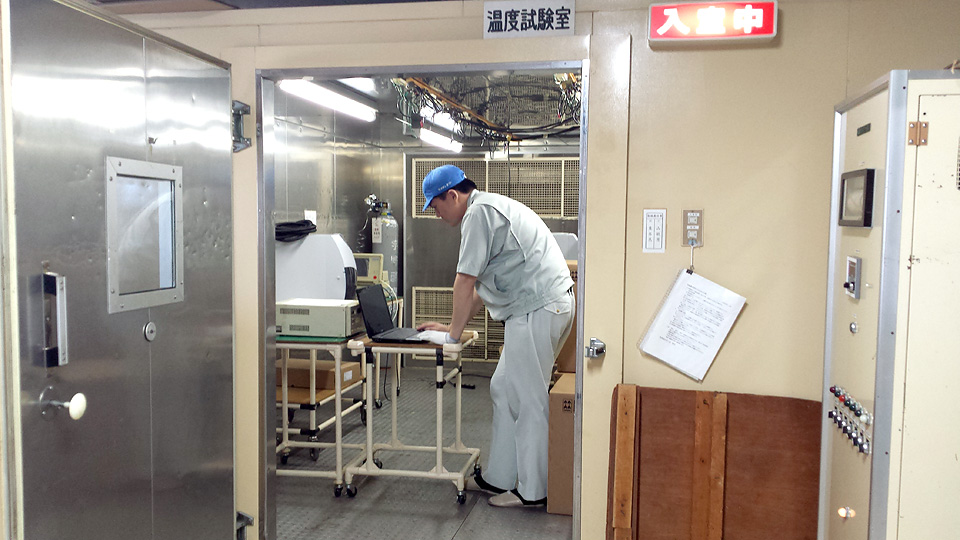 Temperature cycle test
 Our facility is well equipped with product evaluating and testing devices to perform the test on trial samples promptly including thermostat chamber and room, voltage fluctuation test device, noise simulator and electric strength test device. This is great advantage for clients since we can reduce the time and cost significantly compare to sending them out to specialized institution.
 Also we have been involved in sufficient number of joint research program within industry, academic and governmental organization which those exclusive study sometimes require extensive specialized knowledge, deep and broad understanding of the issue and persistently inquiries to find the solution. Those experiences set the groundwork for our outstanding capacity for technological development. Also we can get prompt information and advice for new technology through these network and provide best solutions for our clients.
---
Examples of our grant project as follows;
Automatic wire harness assembly system "Hi-2000"
(Komatsu, new local brand product development grant)
Development for automated wiring system for wire harness
(SME and venture business challenge grant)
Recycling diesel engine project
(New joint program grant)
Vein visualization system for indwelling catheter
(New product and RD grant)
Portable testing equipment for early detection of lethal disease
(Strategic Foundational Technology improvement Support grant)
Developing for blood sample tubing sorter and storage system
(SME production, sales and service innovative program grant)
Developing manual spinning method blood sample smear device
(Joint research program within industry, academic and governmental organization promoting grant)
Developing future generation POCT device (in progress)
(Ishikawa Fund program for creation of future Industries grant)
---
The patent
 Through our R&D for electric wire processing related, control panel wiring related, mechanical related and diesel engine controller related, Lion Power has acquired more than 30 Patent Right including acquisitions as partnership for joint program.
 We believe that acquisition of Patent Right are important for us to dominate niche market and introduce new technology to the world also for Development Engineer benefit.
---
Examples of our R&D product:
Automated control panel wire harness assembly system,"ST-SYSTEM"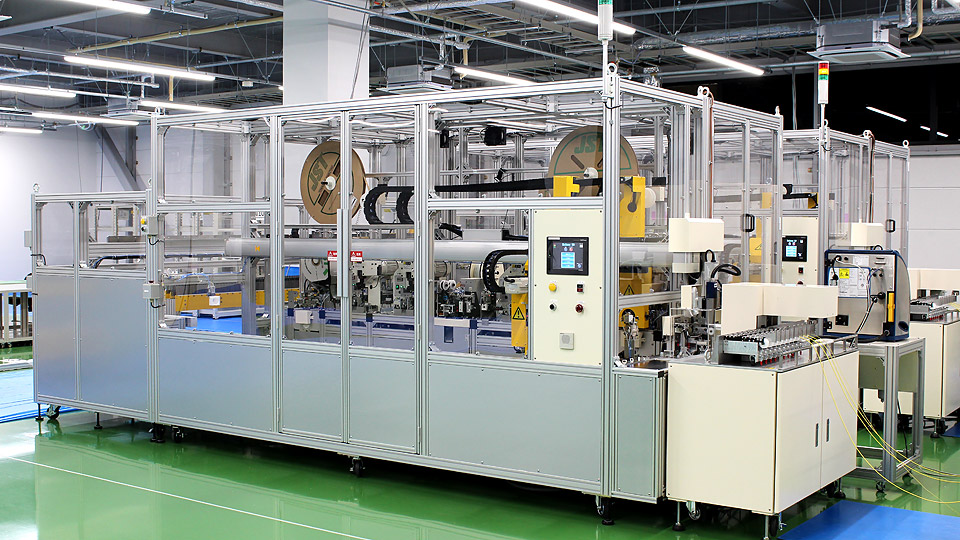 ---
Automated wiring system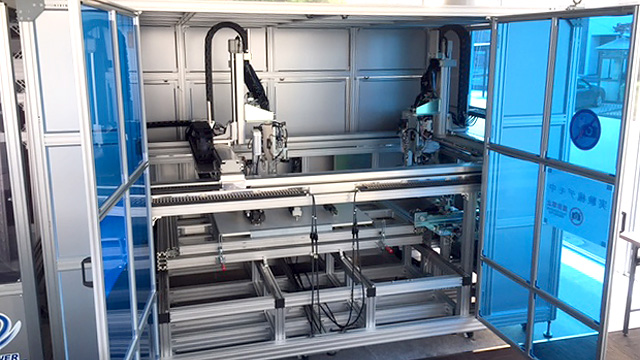 It will enable placing wire inside of cable duct according to wiring route and connect them to devices automatically after wires were assembled by automatic wire harness assembly system.
(Currently under development)
---
Vein Viewer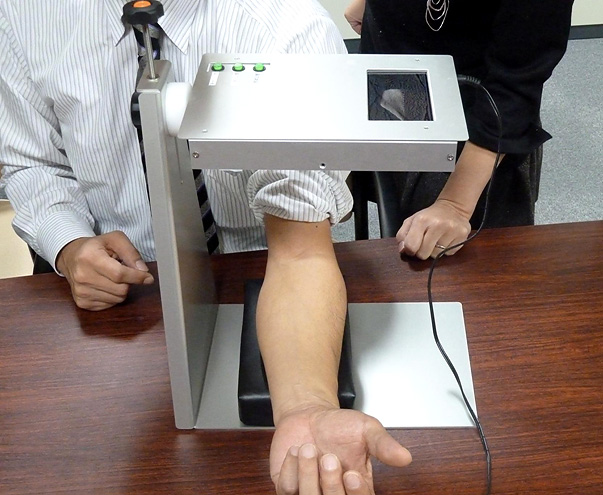 Venipuncture is one of most difficult procedure for healthcare provider and patient. It requires lot of experience and practice.
 Our Vein viewer device can help healthcare provider to find vein easily and accurately for venipuncture and make it less painful experience for patients. The vein will illuminated by near infrared ray.
---
Future generation Point of Care Testing System
 Simple medical test will be able to be performed at patient beside. We are currently developing clinical examination device which enable "wherever, whenever and quick" examination and test which has been demanded by disaster medicine and home medical care provider for long time.