Printed Circuit Board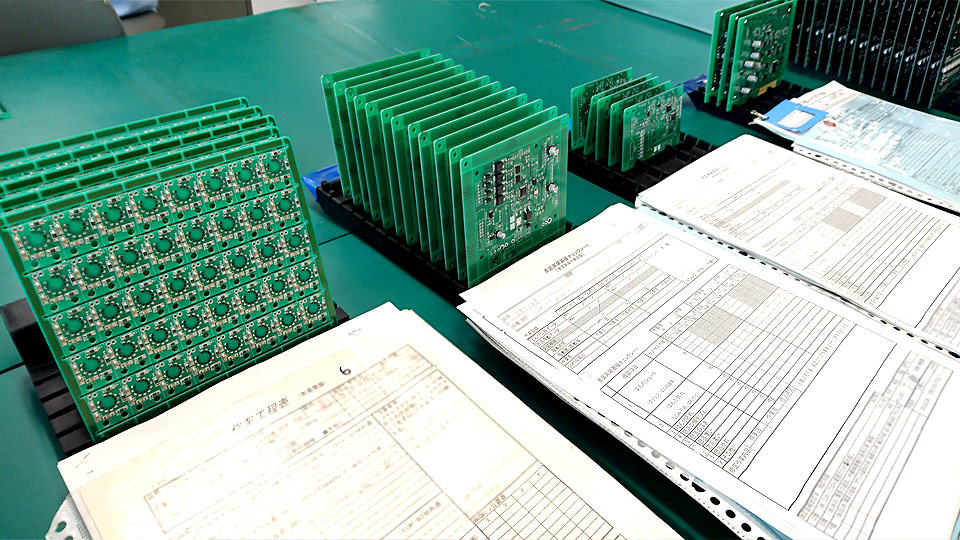 We provide complete service from circuit design, programming development, artwork through production also PCB assembly, unit assembly, inspection, adjustments at our facilities by skilled, trained worker with most up-to dated equipment including size1005 extra small surface mount assemble machine and automatic visual inspection device . Our certified PCB designer can deliver the best quality artwork, and all production process is fully controlled by serial number and process sheet including image data for entire production process which will be stored for three years for better traceability for future reference.
 Our make-to-order and fully integrated production system enable to accommodate small lot order including prototypes. We stock over 800 kinds of discrete components and over 1,000 kinds of surface mounted components to offer best QCD, quality, cost delivery for the client.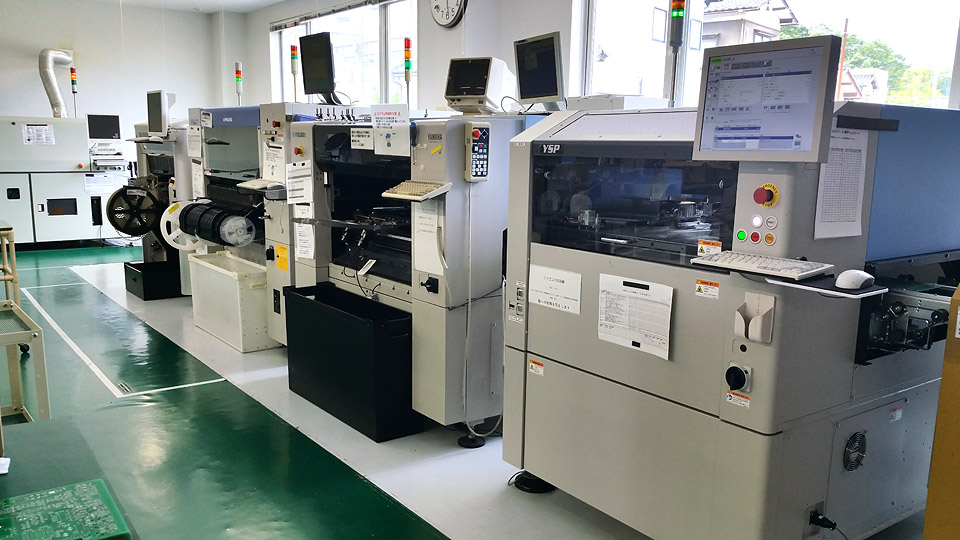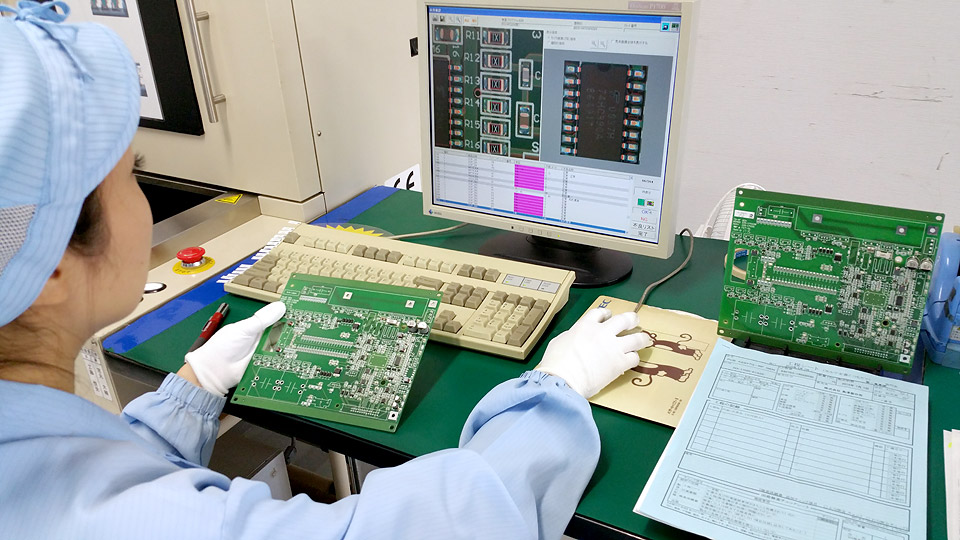 ---
"Super compatible IC"- compatible IC replacement unit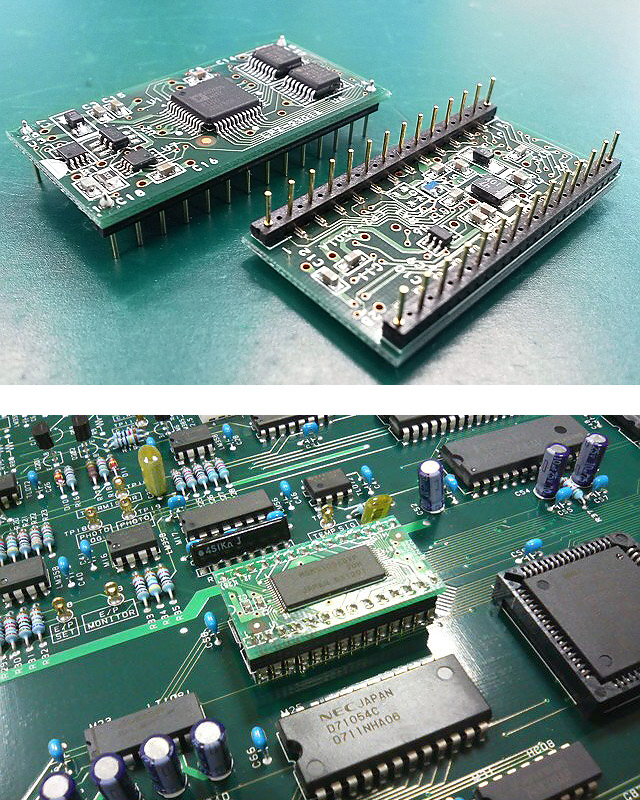 We also offer surface mounted IC attachment component, named "Super Compatible IC" for replacement of discontinued IC. It can attach existing PCD without changing main circuit board or software, so it can save cost and time significantly for client and eliminate a major headache for them. "Super Compatible IC" can accommodate with DIP, surface mounted IC. It also can accommodate with special function IC by using FPGA.
---
"H-IC" - hybrid-IC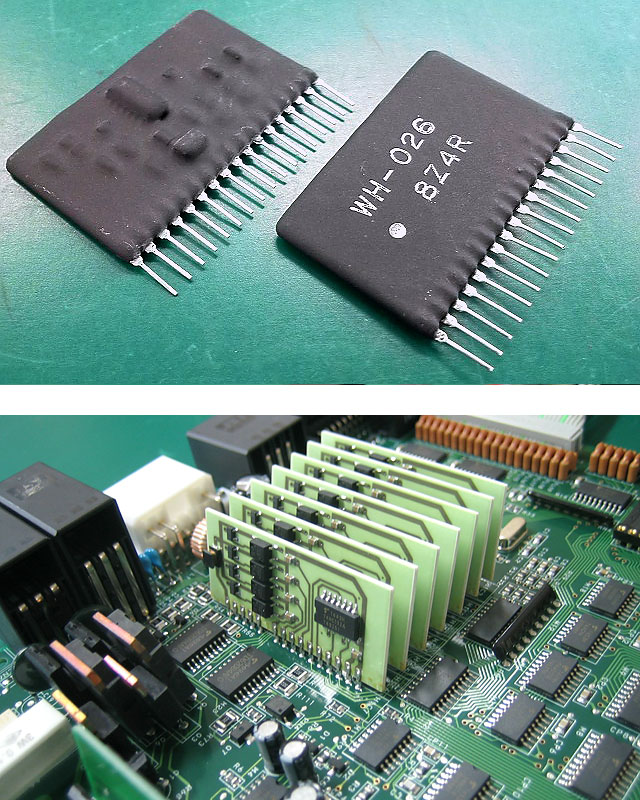 We have extensive knowledge of hybrid-IC through the experience of designing and producing them for our own products for over four decades. Our facility is fully equipped for production of hybrid-IC including special inspection device for hybrid-IC function itself as unit.
 Our hybrid-IC, "H-IC" enable to reduce the size of entire circuit board and the time for electric circuit design at same time also even produce original IC. We can provide special coating for moisture prevention and forming as a black box. It can prevent client's original circuit design from being copied to protect client's benefit.