"Σe-Star"
- electronic controlled diesel engine starter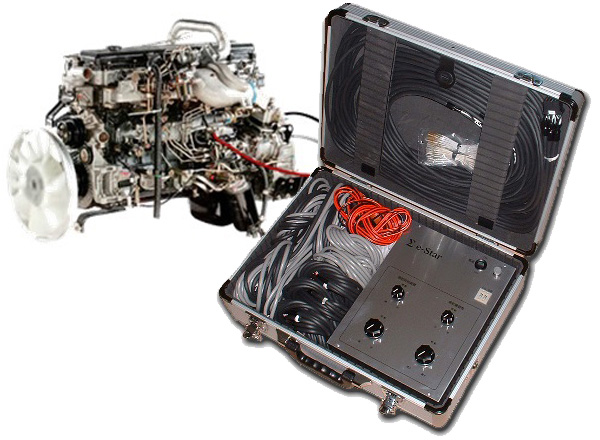 "Σe-Star"- electronic controlled diesel engine starter
---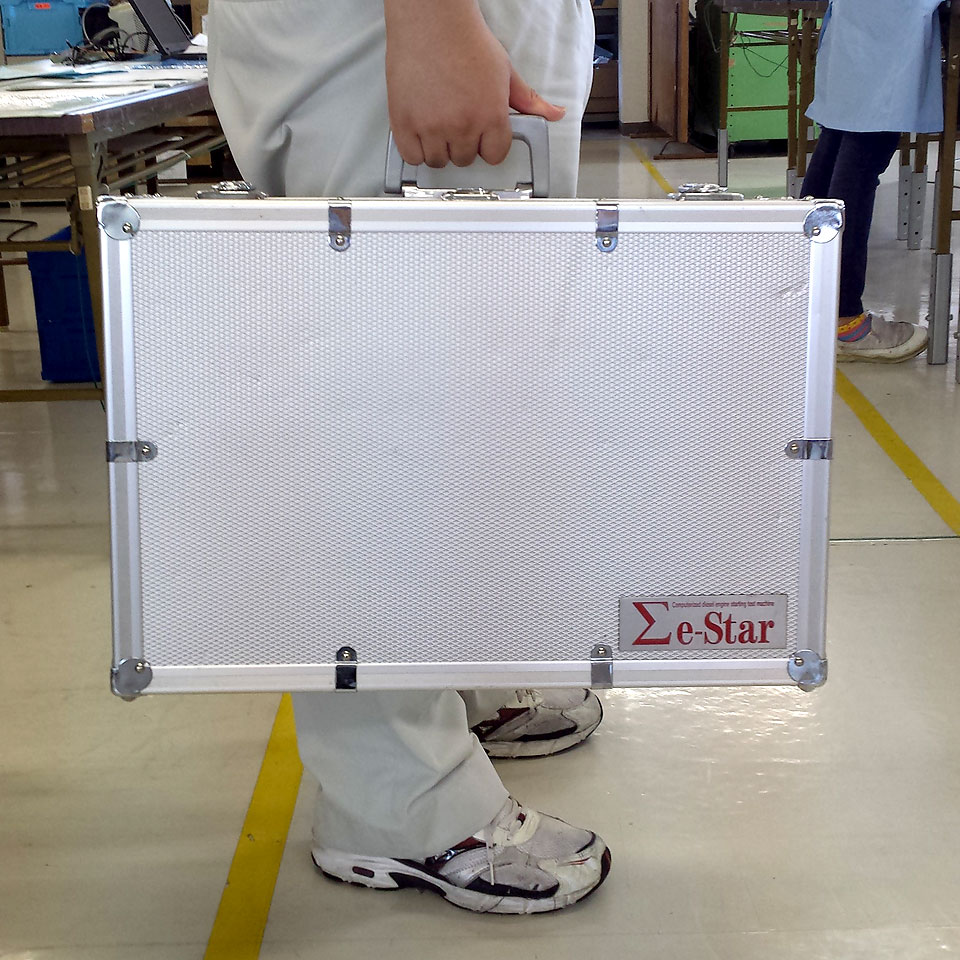 It has been developed and manufacturing to control the diesel engine as a unit once removed from vehicle. Current diesel engine on vehicle is connected and controlled by the computer on vehicle and once diesel engine was removed from vehicle, the engine become just piece of metal since it isn't operable without PC controller.
With our "Σe-Star", you can start the diesel engine to test the performance. Now more than 100 automobile dismantling company use it to test the diesel engines to resale them. The resale value of Japanese diesel engine is quite high especially oversee market since their notable quality.
 It is portable, carried in attaché case and user friendly device capable of testing engine's function such as steady engine rotation. It can control and adjust the timing and amount of fuel injection. It is able to work with different type of engine from each manufacture.