Desktop Slide Spinner "SPINNER 2000"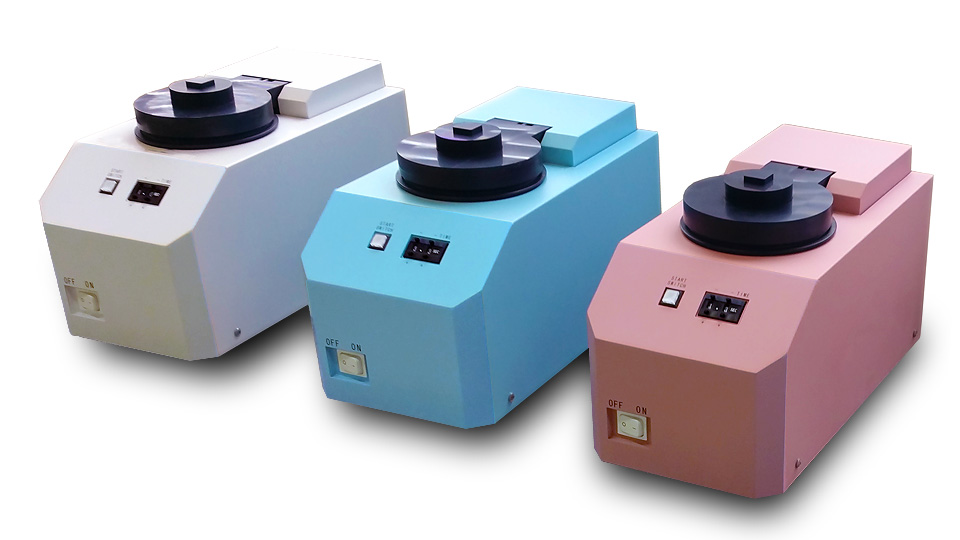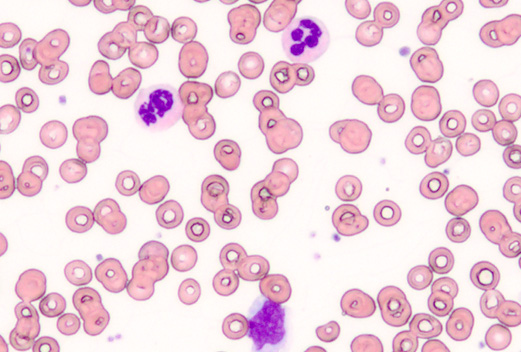 Our desk top smear preparing apparatus, "Spinner2000" is using spinning method which offers the hematology laboratory better quality than that routinely attainable with the conventional wedge or cover-slip techniques. This spinning method provides the operator with a uniform blood "film" whose cell type distribution accurately reflects the distribution of the original liquid blood sample. Also it prepare uniformed sample without risking of breaking cells like other automated smear preparation system uses wedge method.
---
Easy one-button operation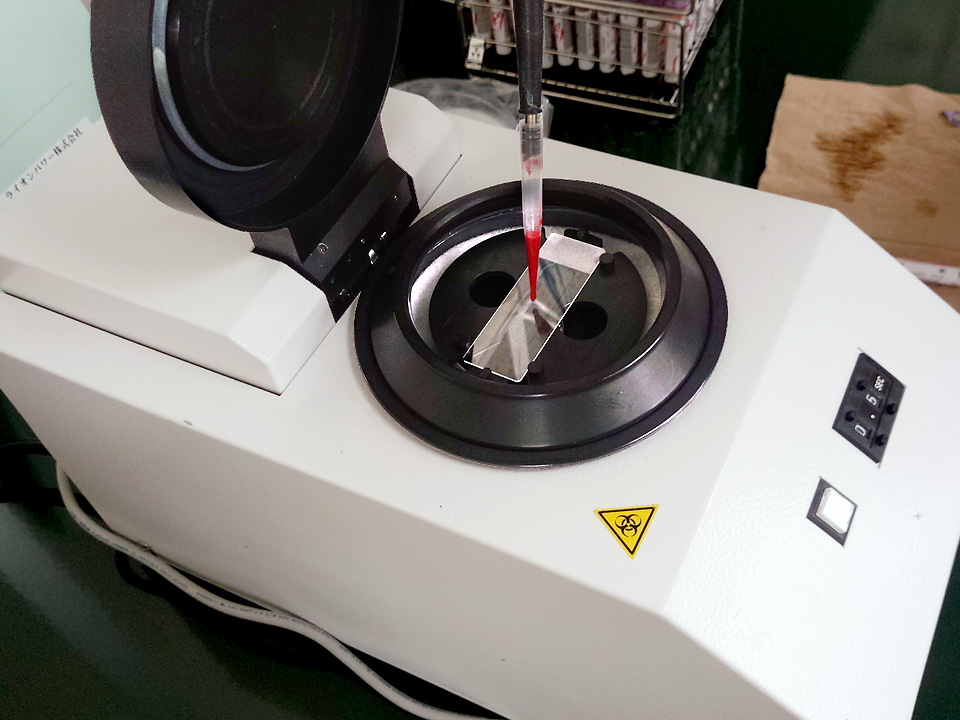 Simply can make a smear in one-button
 It is easy to operate. No special technique is required. By pressing start button, it starts spinning 4,700rpm, and operation time can be preset between 0.1 second to 9.9 seconds by rotary switch easily. Anyone can make a perfect and accurate smear without risk of virus infection.
---
Easy cleaning design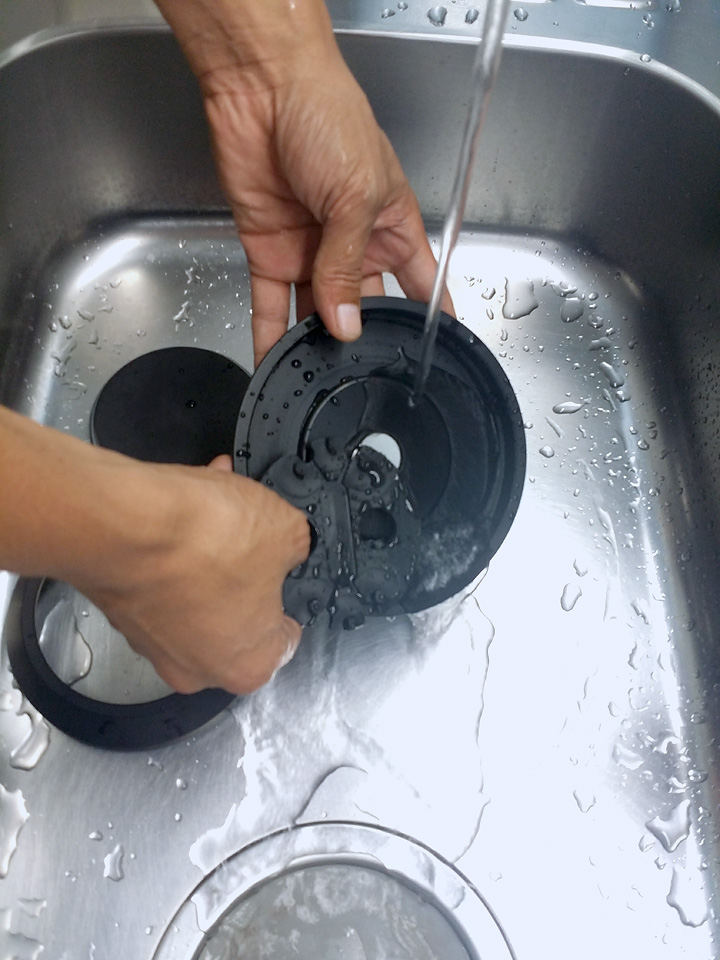 Safely can remove a unit and wash it
 It has safety prevention features for virus infections through blood. Automatic open-close lid, the lid automatically open when the main switch is turned on and ready to be placed with the slide. After simply dropping blood sample onto the slide, by pressing start button, lid automatically closes and starts spinning and opens when it finishes, so it completely eliminates the risk of touching blood which could be splashed on the lid. Specially designed for easy removing slides using tweezer. Entire Spinning unit can be removed for cleansing by just pressing the button on the lid.
---
 Foot switch option is also available. It can simply connect to "SPPINER2000"
 It comes in five different colors finish, so different color finish could be representative for different test or designated purpose like bio hazard.
---
Desktop Slide Spinner "SPINNER 2000"
SPECIFICTION:
Size

: 200mm W x 403mm D x 251mm H

Weight

: 12kg

Power

: 100-300VA 50-60Hz

Environmental requirement

: 15-32℃, 30-85%RH

Spinning time

: 0.1-9.9 seconds

Options

: Foot switch, 5 color finish

*All specification could be changed without notice for product improving purpose.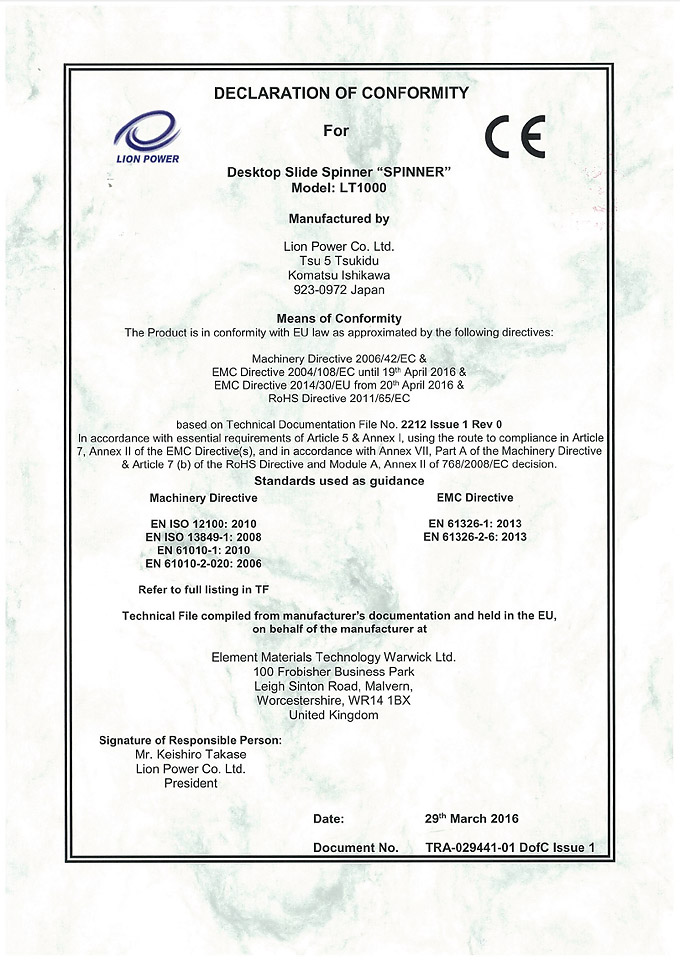 Declaration for Conformity